Curtain Up! The Kids Are Back is a one-day conference, taking a look at children's and youth
theatre groups during recent years and asks the following questions:
What have we learnt from COVID and other crises?
What more can be done?
How do we give kids a voice?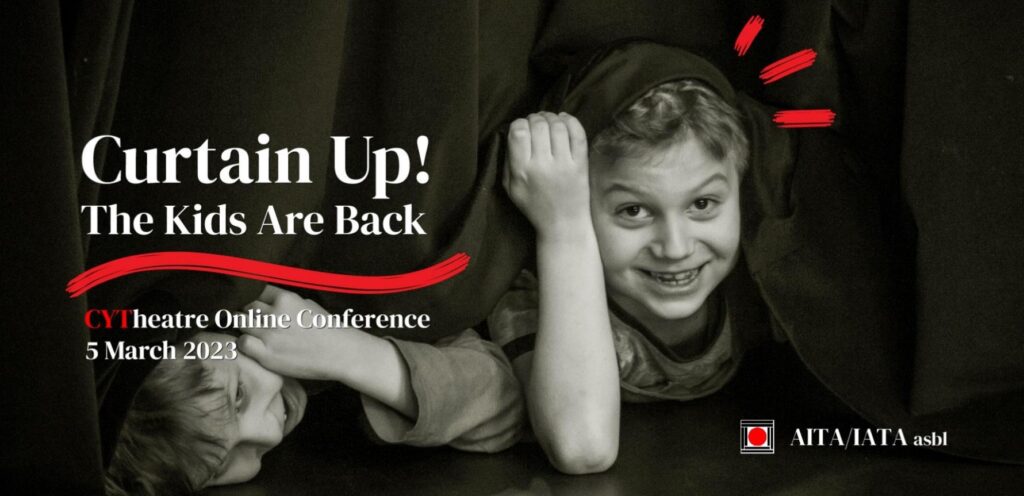 AITA/IATA has assembled speakers from across the globe to talk about their own practices,
research and findings concerning children's and youth theatre. As such, the conference offers
talks in English, French and Spanish. Translation happens simultaneously, and where it is not
possible, the recordings that will be online during the two weeks that follow will have subtitles
in the three languages.

AITA/IATA unites and links amateur theatre groups, community theatres and organisations
actively working for theatre amateurs and individuals throughout the world who love creating
and making theatre in their free time. People and organisations we link with, work with and
for children, with young people and with adults. AITA/IATA brings people together by offering
meeting places, so that they can share knowledge and practice within the field of theatre in
order to deepen understanding, develop practice, create new opportunities and strengthen
the global amateur theatre sector.