DRAMA / THEATER IN EDUCATION CONFERENCE 2024
25th DRAMA / THEATER in EDUCATION Conference 2024

22 to 27 March, 2024, Retz – Lower Austria
SHARING & CARING "…every child matters!" – the place of young people in the world
Young people – children, adolescents and young adults realize that their world is no longer secure. This can make them angry or desperate – or both.
Drama /theatre can encourage young people's strive for self-efficacy and active participation in an increasingly complexe world.
We should empower them to put forward their demands, we should use the political dimension of drama / theater to raise publilc awareness about global issues.
In addition to this self-empowerment, we must support them in their strive for a conscious and careful use of all resources as a basis for self-determined life.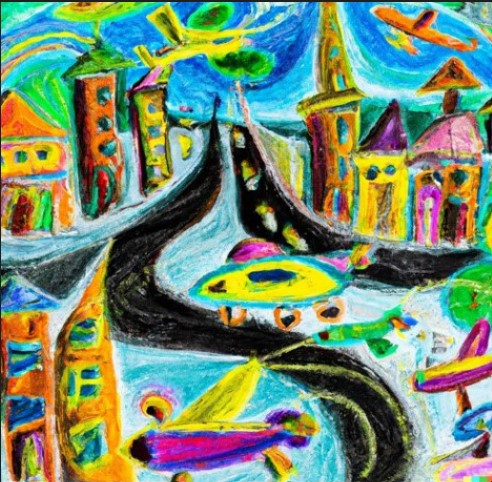 Our Conference Venue

See here the program you can expect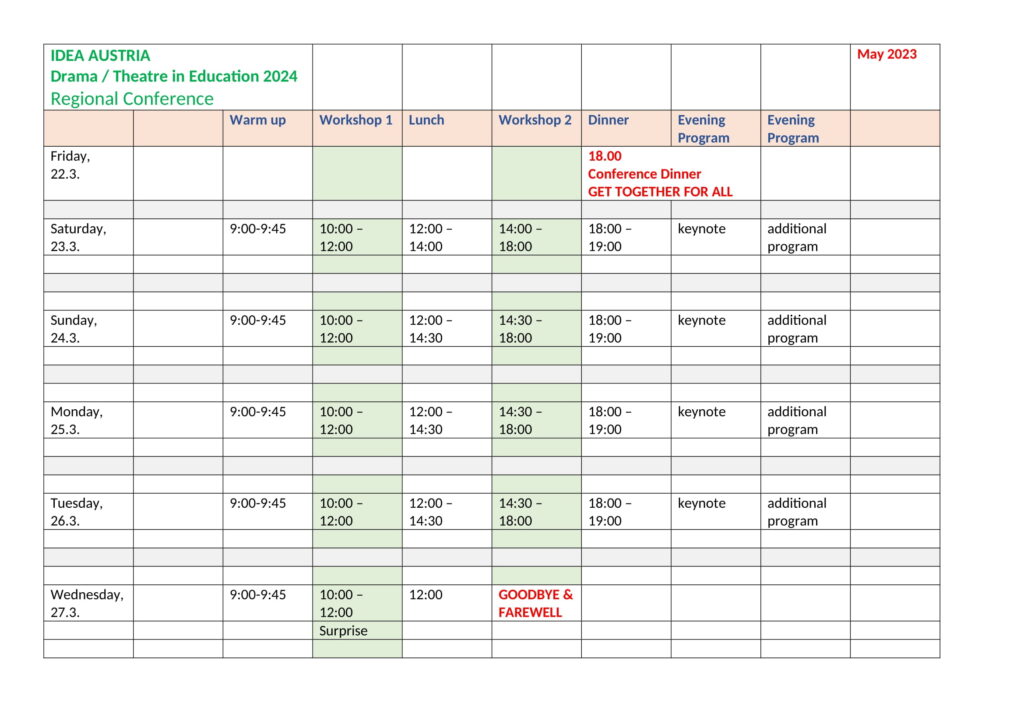 You find us in the middle of the planning phase, so here is only the basic structure. We will publish changes HERE as soon as possible. So it's worth it if you check back here regularly!
WHAT ABOUT PRE-REGISTRATION?
…. then you won't miss anything