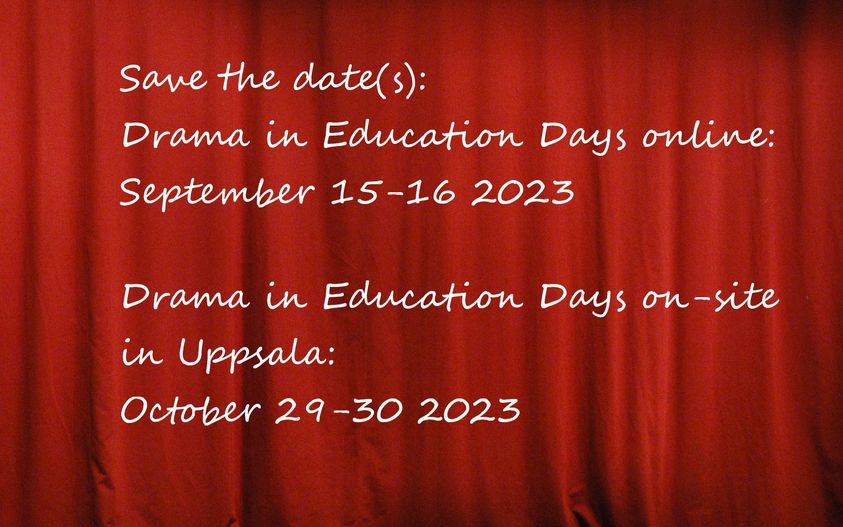 Come join us for the 2023 Drama in Education Days!

Online September 15 and 16, 2023. Keynote by @Tony Goode.
In-person October 28-30, 2023 in Uppsala, Sweden.

Keynote workshops by Cecily O'Neill and Eva Österlind.

You can submit an abstract for a paper or workshop for both events until May 15, 2023.

---
---
Die Dramapädagogik-Tage laden ein!

Online 15.-16. September 2023, Keynote-Redner: Tony Goode
Präsenztagung: 28-30 Oktober 2023 in Uppsala (Schweden).
Keynote Workshops mit Cecily O'Neill und Eva Österlind.

Wer mit einem Vortrag oder Workshop zur Online- oder Präsenztagung beitragen möchte, kann noch bis 15. Mai ein Abstract einreichen!

---